LandGlass Won the "20-Year Contribution Award" Issued by the Chinese Ceramic Society
2019-06-11
In recent days, LandGlass won the "20-Year Contribution Award" at the event "Sharing 20 Years of Joys and Sorrows, We Now Together Launch the New Journey" held by the Chinese Ceramic Society. The award is the recognition of LandGlass' collaboration with the Chinese Ceramic Society in the past 20 years and the affirmation of the contributions LandGlass made in the glass processing industry.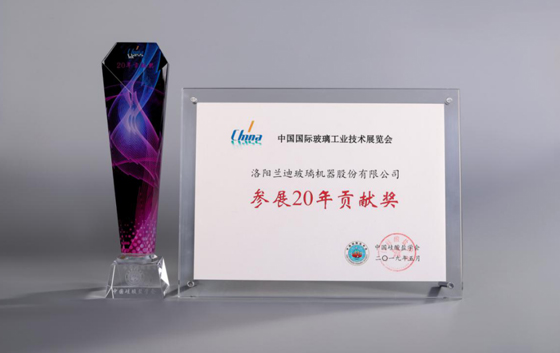 In the past 20 years, China Glass has become one of the major events in the international glass industry exhibition.Meanwhile, LandGlass has also grown from a small business to the leader in glass processing industry. Through 20 years of continuous innovation and relentless efforts, LandGlass is now an innovative enterprise driven by "two engines", providing systematic solutions with leading technologies for the users worldwide in the fields of intelligent glass machinery manufacturing and energy-saving materials. At China Glass this year, by launching its new series glass tempering furnace, intelligent glass processing line and LandVac tempered vacuum insulated glass, LandGlass once again became the shining star at the event.




2006
2009




2011
2014




2015
2018


2019

Remain true to our original aspiration and forge ahead. In the future, LandGlass will continue to work closely with the Chinese Ceramic Society for the prosperity and development of China's glass industry as well as making joint efforts to expand the global market!