LandGlass Invites You to Attend GlassBuild America 2019
2019-08-27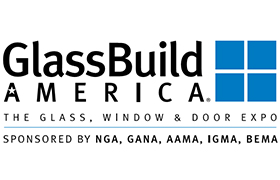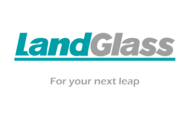 Founded in 1999, GlassBuild America has been held once every year. It is the largest professional glass, doors and windows exhibition in U.S. Each and every exhibition attracts a great number of visitors from specialized manufacturers and professionals in glass processing field.
As one of the leading enterprises in glass processing industry, LandGlass will attend this event as expected and demonstrate a full range of flat and bent glass tempering technological solutions covering architecture and furniture, household appliances, automobiles, and solar energy applications as well as the high-profile tempered vacuum insulated glass - LandVac®. We look forward to your visit.
Date:
September 17-19, 2019
Venue:
Booth #1634, the Georgia World Congress Center in Atlanta, Georgia.
Booth Highlights
1. The All-new Generation UltraJet™ Series Glass Tempering Furnace
Inheriting the attributes of classic JetConvection™ series, the new generation UltraJet series glass tempering furnace is backed by six major innovative technologies and fulfills the diversified customer demands from architecture and furniture, automobile, home appliance, and solar power industries for flat and bent tempered glass with both quality and capacity guaranteed!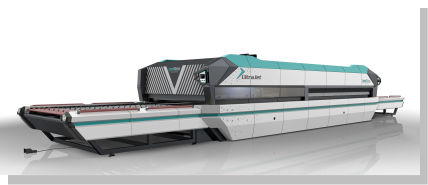 2. All-new Upgraded Cyclone™ Series Glass Tempering Furnace
The legendary and benchmark product in the intelligent glass tempering equipment field with thirteen innovative technologies and nearly a hundred of innovations and creations – the upgraded Cyclone series glass tempering furnace is capable of providing systematic solutions for flat and bent tempered glass for architecture and furniture, fireproof glass, automobile, home appliances, and solar power industries, fulfilling the ultimate demand for top quality tempered glass!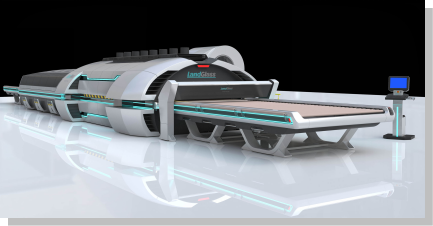 3. LandVac®
Ultra quiet and extreme thermal insulated, the outstanding performance of LandVac® has received broad recognition and honor in the fields of energy saving buildings, smart home, vehicles, and military defense, setting a low-key luxury life style!