Motivate Outstanding Students to Live up to their Youthhood
2020-09-22
All those years of nose-to-the-grindstone are for one moment of glory. On September 15, 2020, LandGlass held the Grant Award Activity at the company's headquarters to launch the LandCampus program for 2020, offering special grants to the children of 8 employees successfully admitted to universities this year.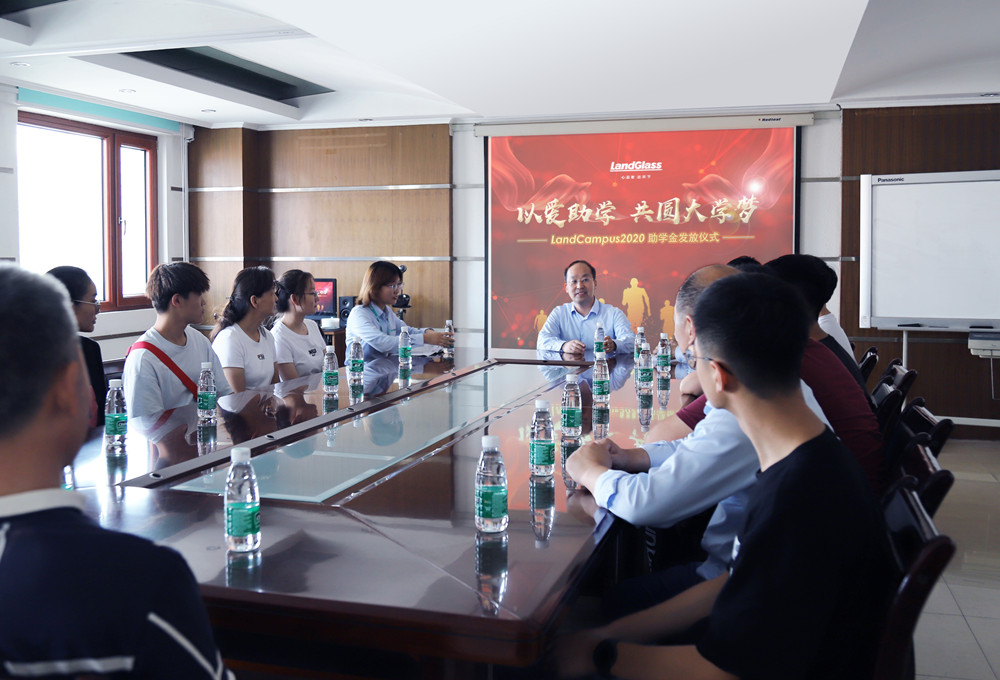 At the meeting, looking at the youths who are full of curiosity and enthusiasm, LandGlass' Chairman of the Board of Directors and General Manager Mr.Zhao Yan is pleased and advises these students that "Knowledge sets the starting line for one's action." College is the starting point for another journey to knowledge. He encourages the students to study hard, lives up to their youthhood, and undertake the opportunity and responsibility at the new turning point of this era; in the meantime, "Action is the purpose of gaining knowledge." Mr. Zhao, therefore, invites the students to take an internship at LandGlass during school breaks to apply their knowledge in real-life and develop their skills through practice so as to become the backbone of the country as soon as possible!
LandCampus is a student aid program that started in 2019, aiming to provide financial assistance and business support to the children of employees in their pursuit of higher education and help them to become the backbone of our country!