China Building Metal Structure Association's Enterprises Visited LandGlass for Exchange
2023-08-31
On August 25th, under the leadership of Chairman Yi Xubiao, Advisor Cong Jingmei, Engineer Zhao Xinping, and other association leaders, the enterprise delegation organized by the China Building Metal Structure Association's Plastic Doors and Windows and Architectural Decoration Products Subcommittee visited LandGlass for Exchange. LandGlass' General Manager, Zhao Yan, Deputy General Manager Li Yanbing, and Sales Director Jiang Ligong, among other leaders, warmly received and accompanied the delegation during their visit.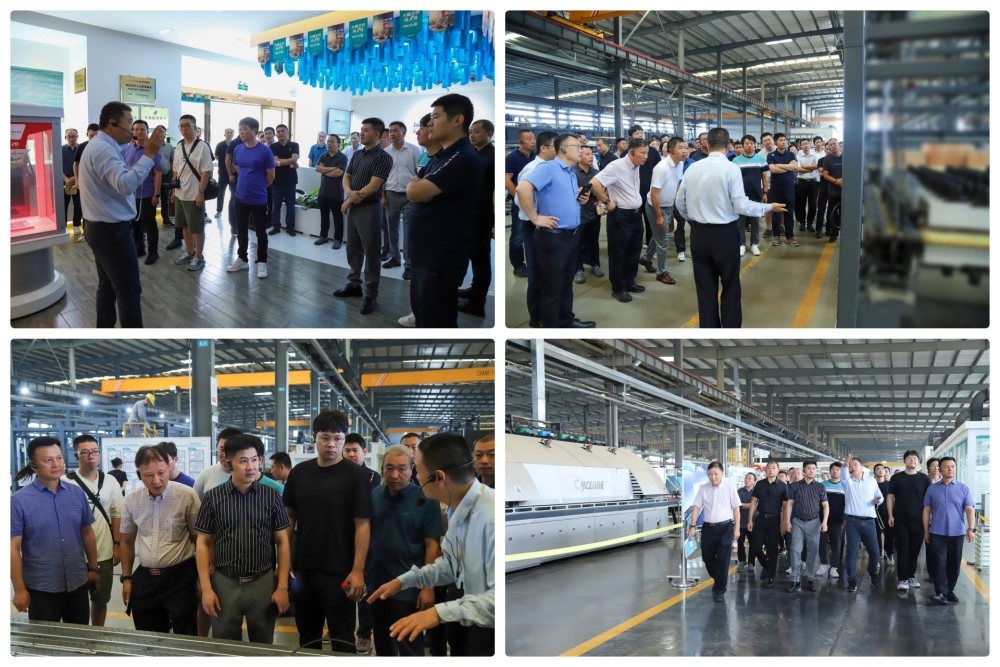 During their visit, the delegation toured LandGlass Intelligent Glass Tempering Furnaces manufacturing base, as well as the LandVac Vacuum Insulated Glass factory. This provided them with a renewed appreciation for LandGlass' innovations in the field of machine manufacturing. Moreover, they were able to personally experience the superior thermal and sound insulation performance of LandVac vacuum insulated glass, gaining a more detailed and tangible insight into LandGlass' vision and aspirations. In the follow-up discussion session, there was palpable excitement as the new generation LandVac (tempered VIG) was introduced, highlighting its distinct advantages, application areas, and cases. This led to an enthusiastic dialogue among attendees, where the performance, lifespan, and testing processes of the vacuum insulated glass were discussed. The atmosphere was both electric and engaging, marking a successful and spirited exchange.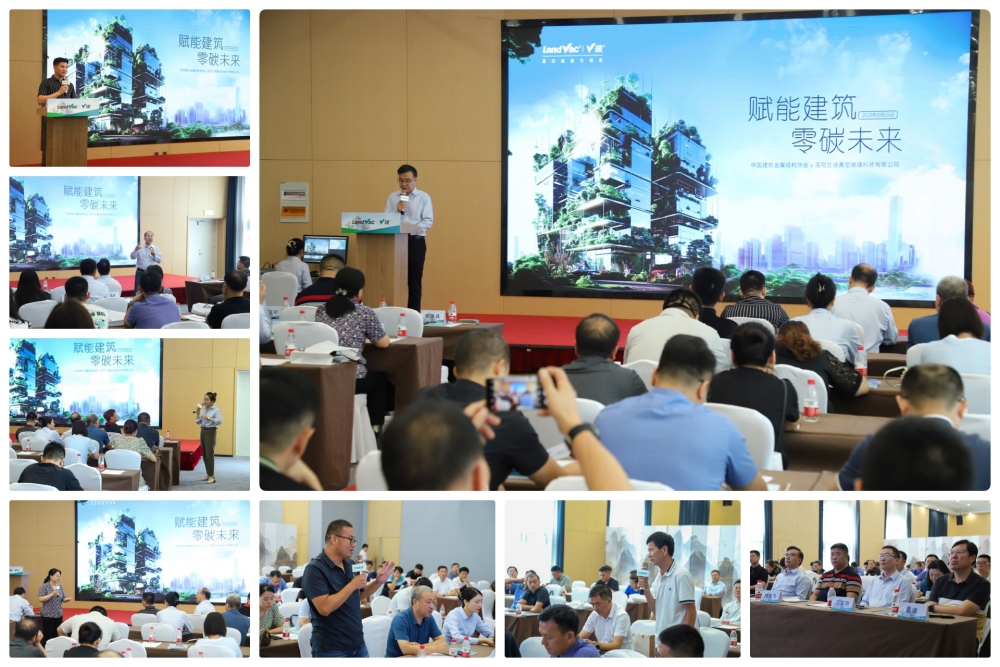 The adoption and promotion of LandVac hinge significantly on the awareness, recognition, and application by enterprises across the entire supply chain in the door, window, and curtain wall industry. Observations from the recent discussion session indicate that there's an expanding awareness and growing acceptance of vacuum insulated glass among enterprises. Furthermore, its application in various projects is on the rise. It's foreseeable that with the progression and implementation of the dual carbon strategy and the construction of a Beautiful China, the era of LandVac being used on a massive scale is upon us. Consequently, the energy efficiency of doors, windows, and curtain walls is set to ascend to a whole new level!